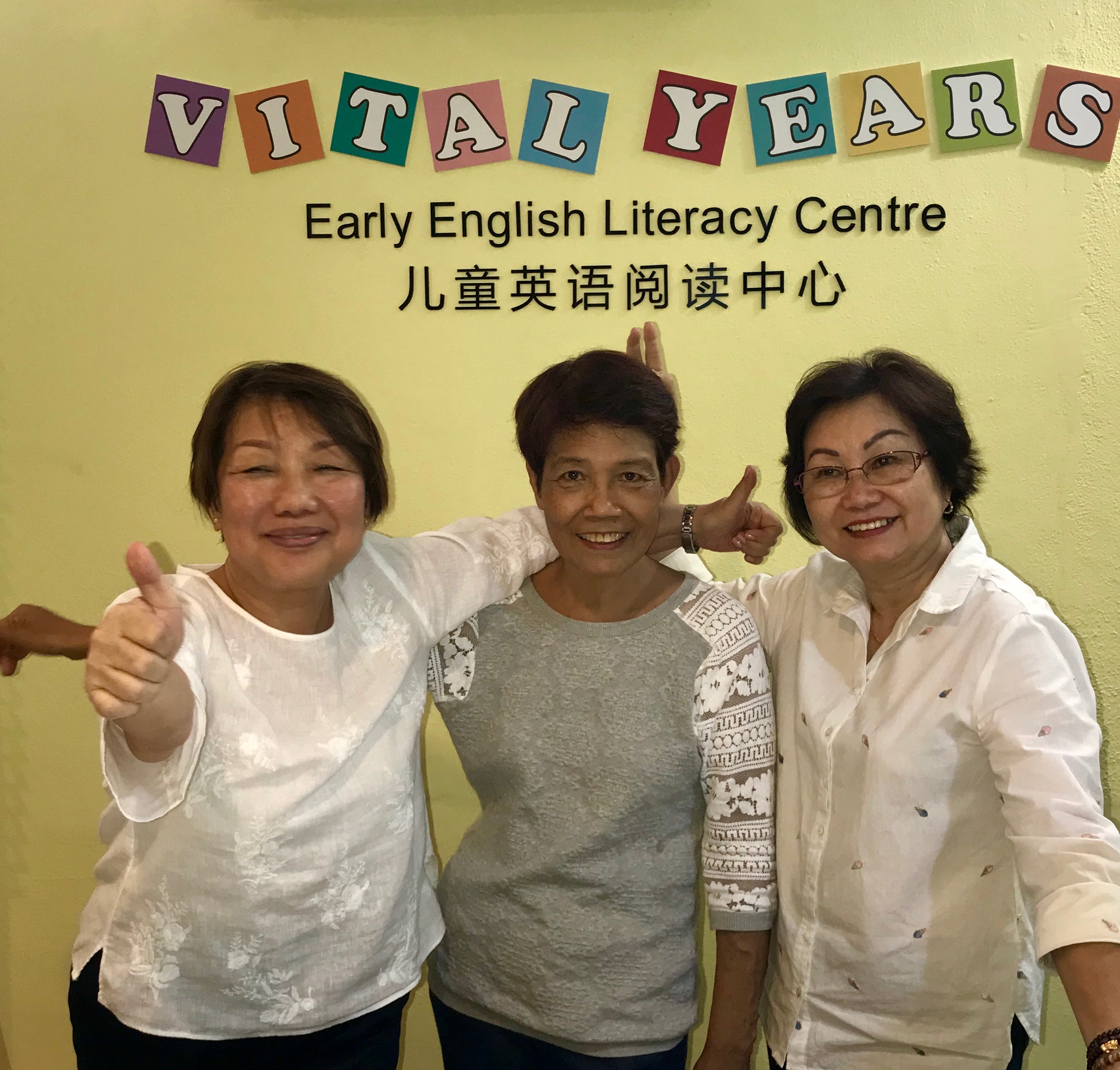 Posted by admin on / 0 Comments
VITAL YEARS opened its doors to the community in Ayer Itam, Penang on the 15th April 2018. The day was much looked forward to by the owners of the centre who were all ready to usher in guests and visitors. The highlight of the day's events was the presentation by the children from the Vital...
Read more
Our Slogan
Reading Opens Doors






Our Programme
The VITAL YEARS Early English Literacy Programme recognises that children are natural readers, decoding and differentiating the sights, sounds and sensations around them from the moment they are born. Because our method harnesses the way in which they were BORN to learn, children progress …
Read more
Our Vision
To make every child a literate child, and to instil in every child the love for reading.





Our Mission
To help children of all backgrounds to learn to read speedily and in a totally stress-free way and in the process to nurture the skills of writing, speaking and listening, and to encourage creativity and critical thinking skills.
Our Technology
Our centres are equipped with interactive SMART Boards to promote active engagement, collaborative learning and verbal interaction. The optimal use of the SMART Board puts us in the forefront of education, providing endless opportunities to enhance our children's speaking skills and their ability to use language for …
Read more
Our History
The VITAL YEARS Early English Literacy Programme was born out of a mother's love for her children. By 1974, English Masters graduate Lam Kam Foong had taught every stage from pre-primary to university. A passionate scholar of language and linguistics, she became increasingly concerned about the literacy problems…
Read more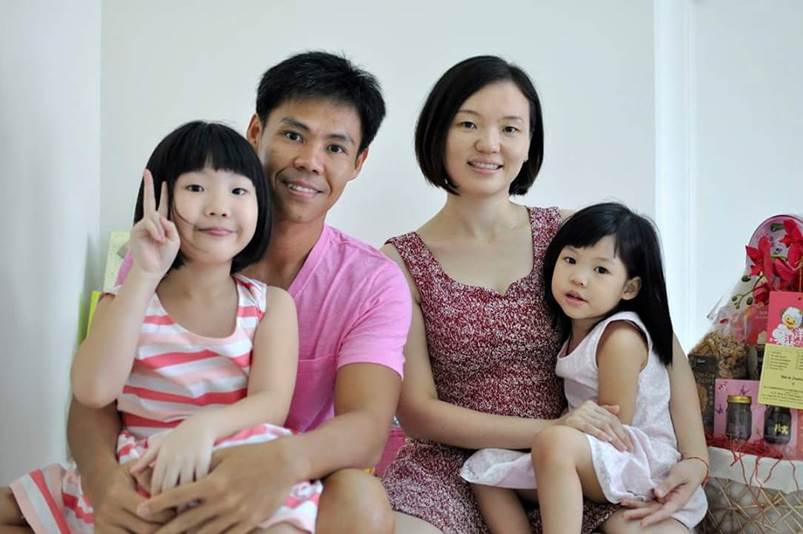 Posted by admin on / 0 Comments
Chen Zhi Shin 从2012 年10 月开始在 Puchong Jaya Vital Years 学英语, 大约有4 年的时间了. 她很喜欢这里的教学方式, 学习之余有游戏和听讲故事. 在老师有爱心的教导下, 她的英文有很大的进步. 尤其是她上小学后的英语考试, 我从不用费心, 她都应付的来, 还考的不错的成绩. 最近 Vital Years 也举办了讲故事比赛, 老师们很用心地教导她正确的发音和讲故事技巧, 从中发掘她有讲故事的天份. 谢谢老师们不辞辛劳的教导.
Read more
Employment Opportunities
VITAL YEARS is expanding!
From administration to marketing, computing to working with kids, we are always on the lookout for great people.
If you are well-presented and passionate about a role behind the scenes, send your details and area of expertise to info@vitalyears.com.my.
If you are interested in a teaching position within one of our VITAL YEARS Early English Literacy Centres, please contact the centre nearest to you via our locations page.
It could be the best decision you've ever made.
Franchise Opportunities
Making money doing what you love is a privilege few people enjoy.
Owning a VITAL YEARS Franchise is as much about passion as it is profitability, ensuring that generations to come are provided with the best in education.
For over a decade we have provided our Franchisees with:
A safe and stable business plan
A limitless market
Reasonable franchise fees
Networking and team-building opportunities
Throw in a dynamic support team, comprehensive training and an unbeatable product and you have a recipe for success in the palm of your hand!
Call +6 03 6280 1888 or email us here
Johor
Vital Years Batu Pahat
125, Jalan Susur Perdana Tengah
Taman Bukit Perdana
83000 Batu Pahat, Johor
607-4381923
Vital Years Kluang
No.8, Jalan Mesra
Taman Sayang, Kluang Baru
80400 Kluang, Johor
607-7762889
Vital Years JB (Taman Pelangi)
36A, Jalan Pelangi
Taman Pelangi
80400, Johor Bahru
607-3318493
Kedah
VITAL YEARS Alor Setar
8, 1st Floor
Kompleks Perniagaan
Sultan Abdul Hamid SSAH 1B
05050 Alor Setar
Kedah
604-7719008
VITAL YEARS Bdr Puteri Jaya
(Sg Petani)
205, 1st Floor, Jalan BPJ 1/2
Bandar Puteri Jaya
08000 Sungai Petani
Kedah
604-4243807
VITAL YEARS Tmn Patani Jaya
(Sg Petani)
54A, Lorong 24
Taman Patani Jaya
08000 Sungai Petani
Kedah
604-4228007
VITAL YEARS Legenda Heights
(Sg Petani)
227, Jalan Legenda 8
Legenda Heights
08000 Sungai Petani
Kedah
604-4218007
Kuala Lumpur
VITAL YEARS Bdr Sri Damansara
10-1, Jalan Ara SD 7/3A
52200 Bandar Sri Damansara
Kuala Lumpur
603-62777107
VITAL YEARS Pandan Indah (Cheras)
16-1, Jalan Perubatan 2
Pandan Indah
55100 Cheras
Kuala Lumpur
603-42966392
VITAL YEARS Bukit Damansara
15-1, Lorong Setiabistari2
50490 Bukit Damansara
Kuala Lumpur
603-20956281
VITAL YEARS Bandar Menjalara
10, Jalan 4/62A ,
Bandar Menjalara,
52200 Kuala Lumpur
603-6270 1933
VITAL YEARS KIP (Kepong)
25A, Jalan KIP 1
Taman Perindustrian KIP
52200 Kepong
Kuala Lumpur
603-62726441
VITAL YEARS Taman Usahawan (Kepong)
B-G-3, Jalan Metro Perdana 1
Taman Usahawan
52100 Kepong Utara
Kuala Lumpur
603 – 6179 3806
VITAL YEARS Sri Petaling
79-1, 1st Floor
Jalan Radin Tengah
57000 Sri Petaling
Kuala Lumpur
603-90584815
VITAL YEARS Tmn Desa
21, 1st Floor
Jalan Bukit Desa 5
(Off Jalan Klang Lama)
58100 Taman Desa
Kuala Lumpur
603-79830675
Melaka
VITAL YEARS Pertam Jaya
46, Jalan PJ 18
75050 Taman Pertam Jaya
Melaka
606-2821248
VITAL YEARS Pandan Malim
59-1, Jalan PPM 8
Pandan Malim Business Park
75250 Balai Panjang
Melaka
606-3351088
VITAL YEARS Ayer Keroh
47, Jalan MH1
Taman Muzaffar Heights
75450 Ayer Keroh
Melaka
606-2330 377
VITAL YEARS Merdeka Permai
No. 31, Jalan MP1
Taman Merdeka Permai
75350 Batu Berendam
Melaka
606-3357753
Negeri Sembilan
VITAL YEARS Seremban 2
63, Jalan S2 G2
Garden Avenue
70300 Seremban 2
Seremban
606-6333288
Pahang
VITAL YEARS Raub
4, 1st Floor
Jalan Lipis
27600 Raub
Pahang
609-3563818
VITAL YEARS Sri Dagangan
A23, Ground Floor
Jalan Tun Ismail 2
25000 Kuantan
Pahang
609-5173481
Perak
VITAL YEARS Bdr Baru Medan
37, Jalan Medan Ipoh 2
Bandar Baru Medan
31400 Ipoh
Perak
605-5469199
VITAL YEARS Parit Buntar
22, Tingkat Bawah
Jalan Wawasan 4
Taman Wawasan Jaya
34200 Parit Buntar
Perak
605-7162862
VITAL YEARS Taiping
17A, Jalan Tupai
31400 Taiping
Perak
605-8055018
Pulau Pinang
VITAL YEARS Alma (Bkt Mertajam )
3, 1st Floor, Jalan Perniagaan
Pusat Perniagaan Alma
14000 Bukit Mertajam
Pulau Pinang
604-5524733
VITAL YEARS Ong Yi How (Butterworth)
6178, 1st Floor, Jalan Ong Yi How
Taman Perindustrian Ringan Teras Jaya
13400 Butterworth
Pulau Pinang
604-3240150
VITAL YEARS Kepala Batas
5, Persiaran Seksyen 4/6
Bandar Putra Pertam
13200 Kepala Batas
Pulau Pinang
604-5741007
VITAL YEARS Ayer Itam
49-B Lintang Angsana
Lintang Angsana
11500 Ayer Itam
Pulau Pinang
604-8281882
VITAL YEARS Jln Perak
332E, 1st Floor, Harmony Square
Jalan Perak
11600 Georgetown
Pulau Pinang
604-2827377
VITAL YEARS Sg Ara
4A, Tingkat 1, Tingkat Kenari
Desaria Shop Office, Sg Ara
11900 Bayan Lepas
Pulau Pinang
604-6466266
VITAL YEARS Tanjung Bungah
2P, 1st Floor, Jalan Lembah Permai
11200 Tanjung Bungah
Pulau Pinang
604-8990633
Selangor
VITAL YEARS Bdr Puteri (Puchong)
20-1, Persiaran Puteri 1
Bandar Puteri
47100 Puchong
Selangor
603-80613124
VITAL YEARS Puchong Jaya (Puchong)
89A, Jalan Kenari 20
Bandar Puchong Jaya
47100 Puchong
Selangor
603-80709716
VITAL YEARS Damansara Jaya
77A, Jalan SS22/19
Damansara Jaya
47400 Petaling Jaya
Selangor
603-77267280
VITAL YEARS Putra Heights
12, Jalan Putra Mahkota 7/5A
Putra Point Business Centre
47650 Subang Jaya, Putra Heights
Selangor
603-51919075
VITAL YEARS Dataran Ara Damansara
F-1-7, Block F, Jalan PJU 1A/20D
Dataran Ara Damansara
47301 Petaling Jaya
Selangor
603-78422839
VITAL YEARS Rawang
39, Ground Floor, Jalan BCH 1/1
Bandar Country Homes
48000 Rawang
Selangor
603-67331456
VITAL YEARS SS15 (Subang Jaya)
25, 1st Floor Jalan SS15/4C
47500 Subang Jaya
Selangor
603-56359931
VITAL YEARS USJ 10 (Subang Jaya)
57A, Jalan USJ 10/1
Taipan Triangle
47620 Subang Jaya
Selangor
603-80811054
VITAL YEARS Klang
30/1 1st Floor Jalan Tiara 2A
Bandar Baru Klang
41150 Klang
Selangor
603-33488682
VITAL YEARS Selayang Utama
1A, Jalan SU 10
Taman Selayang Utama
68100 Batu Caves
Selangor
603-61351319
VITAL YEARS Kota Damansara
22, Jalan PJU 5/16
Dataran Sunway, Kota Damansara
47810 Petaling Jaya
Selangor
603-61576292
VITAL YEARS Taman Serdang Perdana (Seri Kembangan)
49-2, Jalan SP 2/2
Taman Serdang Perdana
43300 Seri Kembangan
Selangor
603-89451279
VITAL YEARS The Atmosphere (Seri Kembangan)
A-27-1, Pusat Perniagaan The Atmosphere
Jalan Atmosphere 2
43300 Seri Kembangan
Selangor
603-82105268
VITAL YEARS Kota Kemuning
15A, Jalan Anggerik Aranda C 31/C
Kota Kemuning
40460 Shah Alam
Selangor
603-51247935
VITAL YEARS Setia Alam
(Shah Alam)
8-2-2, Jalan Setia Alam Prima Q U13/Q
Setia Alam, Seksyen U13
40170 Setia Alam
Selangor
603-33431129
VITAL YEARS Subang 2
7-(1), 1st Floor, Jalan Bulan J U5/J
Subang 2, Seksyen U5
40150 Shah Alam
Selangor
6013-4413304